Single Tooth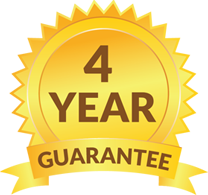 A dental implant is a small titanium post that is placed in the jawbone to replace a missing tooth. Titanium is known to be highly compatible with the human body, meaning an implant provides a firm and solid anchor for a replacement tooth, either a crown or bridge.
We see patients who have lost a tooth for a variety of reasons. Gum disease and decay can lead to a tooth falling out, while accidents and injuries, such as being hit in the face while playing sport, can also cause tooth loss. Whatever the reason, we know that losing a tooth can cause people to be embarrassed about their smile, thus damaging their self-confidence.
What many people don't realise is that there are clinical as well as aesthetic reasons to replace a missing tooth. A single missing tooth can cause your face to have a sunken look and can cause problems with biting and chewing food, meaning some of your favourite foods may suddenly be off the menu. Over time any remaining teeth may shift to fill the gap left by your missing tooth, and eventually the bone beneath the empty socket will start to resorb into the body.
Unlike other missing tooth solutions, a dental implant helps to prevent these problems. They also look and act very much like natural teeth.
At Sandown Dental & Implant Clinic we offer a free initial consultation with Patrick Rea, the Practice Principal. Patrick was one of the first dentists in Ireland to obtain a Masters Degree in Dental Implantology, and has been successfully placing dental implants for more than 15 years. He regularly accepts referrals from other dentists for implant treatment and lectures on dental implant placement.
At the initial consultation Patrick will assess whether you are suitable for dental implant treatment and create a bespoke treatment plan and estimate of costs. Once treatment has been agreed we are often able to place the implant immediately, attaching a temporary crown so that you're not left with a gap in your mouth.
After a healing period of three to six months, during which time the implant integrates with the bone and becomes solid, your permanent replacement tooth is fitted, and you will be advised of any follow-up appointments required.
Sandown Dental & Implant Clinic offers a four year guarantee for its dental implant treatment (terms & conditions apply).