The Journey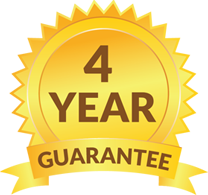 Dental implants are a popular and reliable solution for replacing one or more missing teeth. They are made of titanium, which is highly compatible with the human body. Implants are a permanent solution and act as an anchor for crowns, bridges or dentures.
At Sandown Dental & Implant Clinic, our dental implants are placed by Patrick Rea (BDS (Lon) 1995 MMedSci (Dental Implantology) MFGDP RCS Eng GDC 71073) a graduate of the Royal London Hospital Medical College. He has more than 20 years of dentistry experience and obtained his Certificate in Dental Implantology at the prestigious Eastman Institute before going on to obtain the highly specialised Masters Degree in Dental Implantology from Sheffield University. Patrick works with a dedicated team of dental implant nurses and a treatment co-ordinator, who will oversee your treatment and can answer any questions you may have about dental implants.
If you think dental implants may be the solution for you, you will be invited for a free implant consultation. We will explain in detail how implants work and talk you through the procedures step-by-step. Your free consultation will include any necessary x-rays, a personal treatment plan and an estimate of costs. We will also answer any questions or concerns that you raise.
Because we know many patients would like to hear about the implant process first-hand, we also offer you the chance to speak to existing patients who have had dental implant surgery. That way you can learn more about the process in a non-technical way, which we find often helps to ease any nerves you may have about dental implants.
A useful website for more information can be found here
Sandown Dental & Implant Clinic offers a four year guarantee for its dental implant treatment (terms & conditions apply).